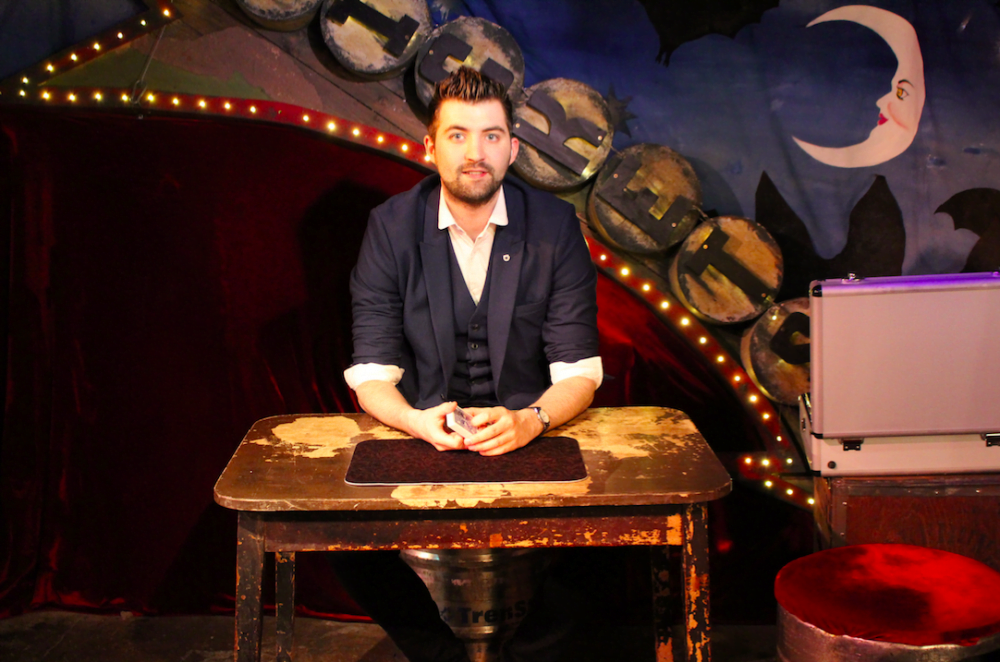 London Show – The Secret Cellar
I'm just back from performing my own show in London at the Secret Cellar. This is an intimate venue located (you guessed it) in the cellar of a bar called Vaulty Towers. My performance consisted of a 1 hour close-up magic experience, where cards disappeared, oranges and lemons were sliced open, 50 Shades Of Grey was read, and a finalé that looked like a camera trick.
I had a great time performing my 6 shows to sell out audiences. I'm looking forward to bringing the show back to Edinburgh soon.
For more information on other acts appearing at the Secret Cellar check out their website here: https://www.secretcellarlondon.com