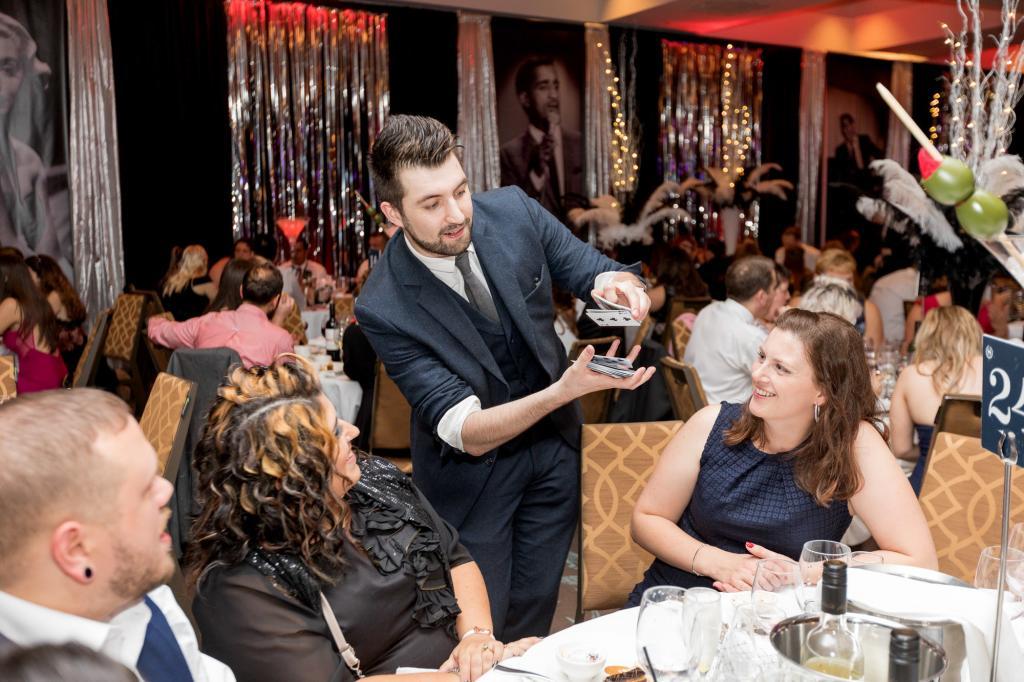 Christmas Party Entertainment Ideas
Christmas seems to arrive faster every year and 2019 is no different! Don't worry though as Elliot has many different magical entertainment options for your Christmas Party.
– Close-Up Mix & Mingle Magic –
This is where Elliot will mix & mingle with guests, performing for small groups at a time. This can be at a drinks reception before a meal, or around the whole room while guests have drinks and nibbles. Elliot will mingle with guests creating a fun atmosphere. This gets guests chatting with other work colleagues and gets the party started.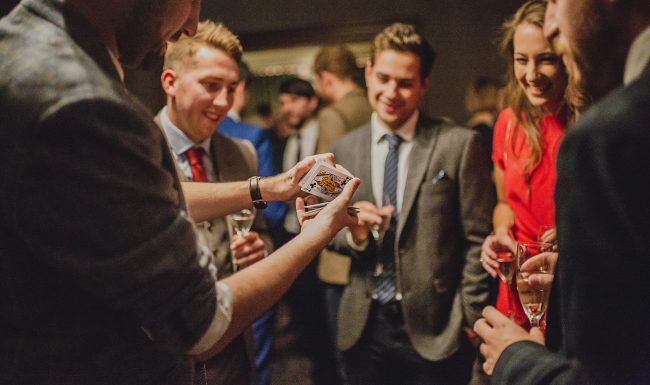 – Christmas Party Table Magic –
If you are having a sit down meal, Elliot will go to each table and perform a custom close up show for each group. This is an excellent time for the magic as it means no one gets missed out. It breaks the ice at the tables giving them all plenty to talk about between courses. Elliot will work closely with the venue to ensure that his performances work smoothly with service of the food.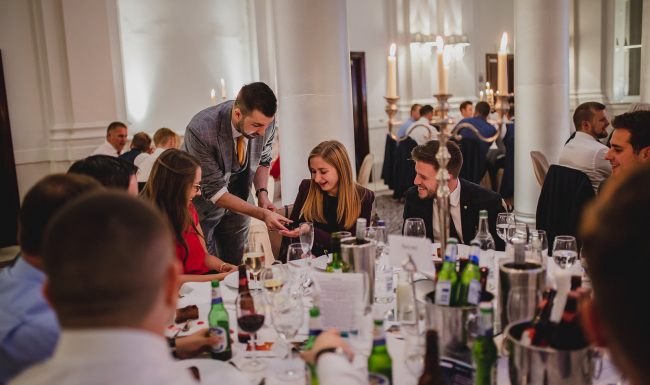 – After Dinner Performance –
Usually a Christmas party will have the following format – drinks reception, meal, disco or band. If you really want to make your party different to last years and be remembered, have Elliot perform his after dinner show. This show is a lot of fun – interactive – and uses people in the room to help out with the magic. Elliot will read the mind of your CEO and turn Sharon from accounts' £10 note into a £100 note. This show lasts for about 20-30mins but can be tailored to fit with your evening.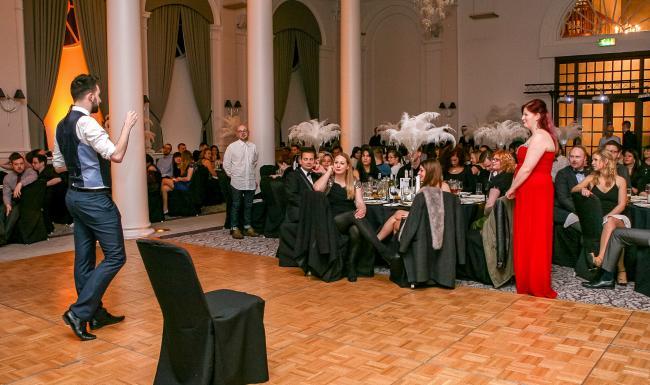 – One Table Party –
Sometimes Christmas parties can be small with only 5 – 20 guests. Often in a private room with everyone sat around one table. The best form of entertainment here is Elliot's Magic & Mind Reading Show, which lasts 30-40mins. The show gets most people involved in a fun and enjoyable way, and works well before the starters or after the desserts.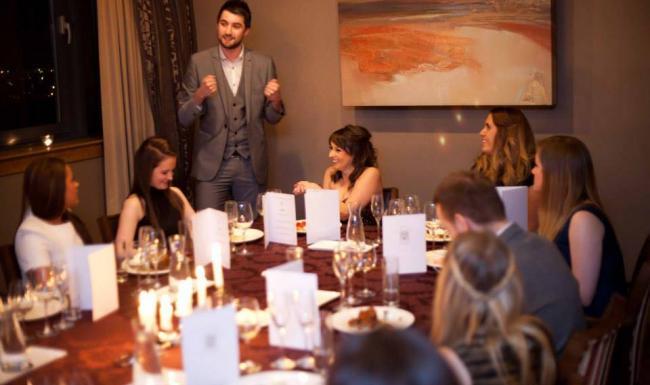 To book Elliot or check his availability then please CLICK HERE.