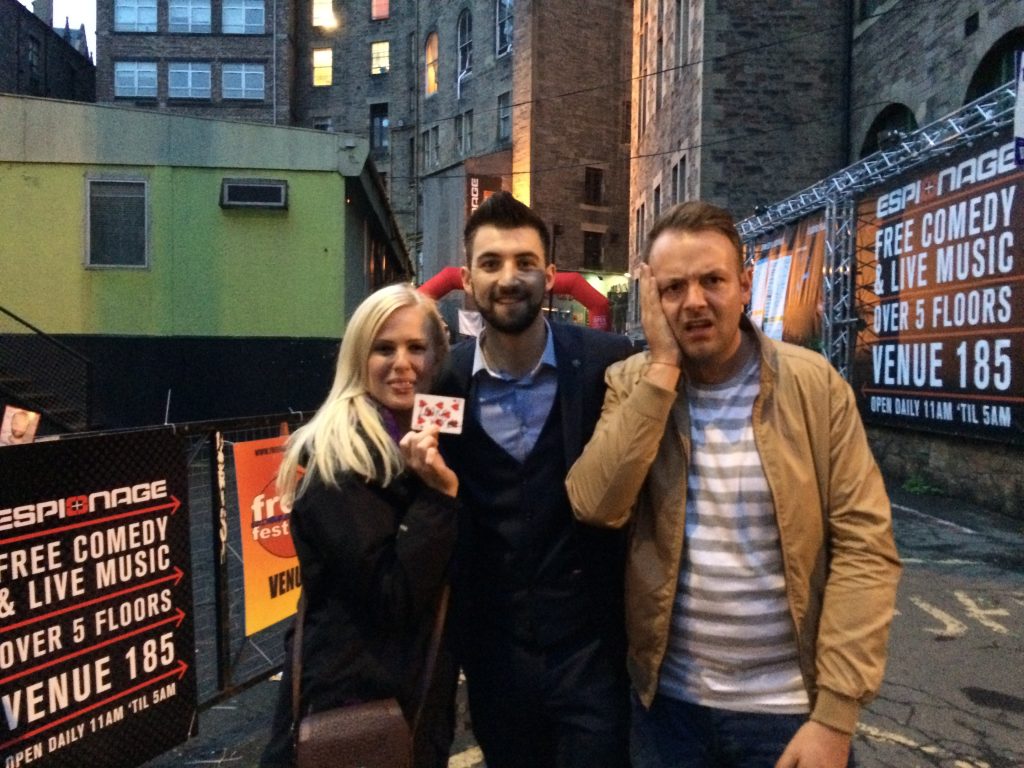 Edinburgh Fringe Festival
It's just over a week into the Edinburgh Fringe Festival and it's been fantastic for me so far. I'm performing in two shows this year. They are going extremely well, with the audience feedback being very positive.
The first show is alongside Chris Dugdale in his show Sleightly Dishonest which is at Assembly Festival. The show deceives and confounds you as Chris weaves together the past, present and the completely implausible. Warping time and space, he'll leave you questioning everything you believe to be true. Chris also performs the legendary Bullet Catch in the show – which you HAVE to see!
All details of the show and where you can get tickets are HERE.
The second show is my own one man show, Bibs'n'Bobs Reloaded which is part of the PBH Free Fringe. This is a FREE show that you don't need tickets for – but you're advised to get down early on the night to secure a seat as the room has been packed out every night! The show takes you on a journey through all different genres of magic using random props, personal items from the audience, and every day objects that you can relate to.
All details of the show are available HERE.
I look forward to seeing you from the stage!