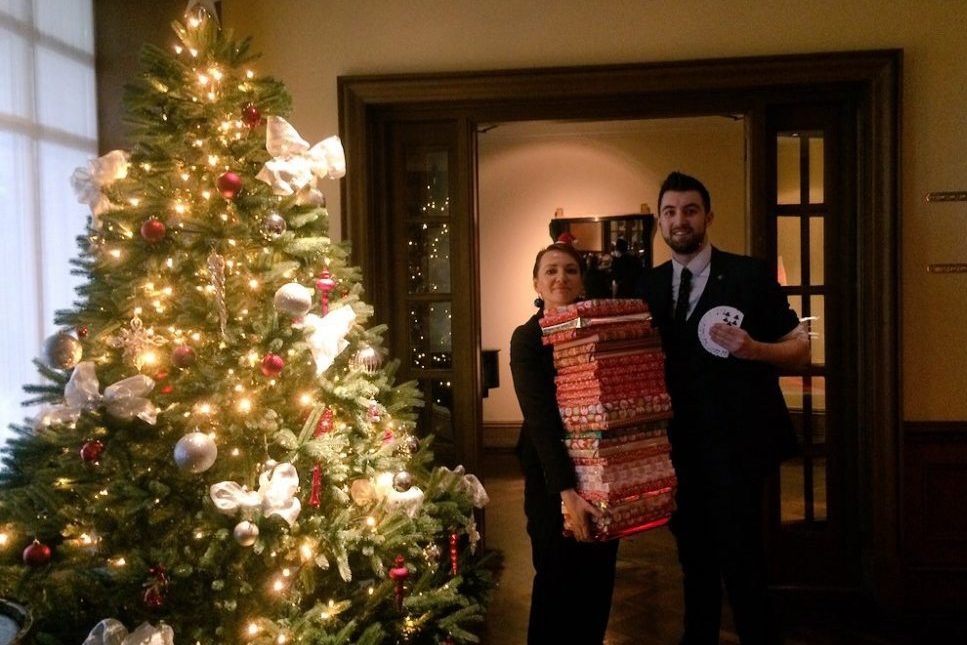 The Real Power Of Magic
Yesterday I was performing my magic at The Old Course Hotel in St Andrews for their Christmas lunch. I performed there last year, and I was really looking forward to performing again this year.
After I had performed for a couple of families at the same table, one of the mothers called me over for a word. She said that what I had done for the kids was absolutely fantastic. They had been there last year and one of the children had wanted to learn magic after seeing me. She had gone on about it all year, and even asked if the magician was going to be at the Christmas lunch when they arrived yesterday. When I had approached the table to perform the little girl was the first to tell me that she had got a magic set for Christmas, so that she could be like me!
It's amazing to think that what I do as a job can inspire people – this is really why I love what I do!
I was then chatting to one of the managers and he said –
"What you do Elliot, are not just tricks like other magicians.
What you do, is entertain."

This showed me that every time I perform I might be making a small difference in someones life. Magic is a tool that I use to entertain and I get to put a smile on peoples faces. Even if that smile and sense of wonder takes them away from the stress and worries of the real world for a few minutes, then that is worth it.  This is why I love magic, and I love my job.