The Best Magic Shows To See At This Years Edinburgh Festival Fringe
Here are a list of recommendations of the best magic shows to see at this years Edinburgh Festival Fringe. These are personal recommendations of performers that I have seen before or worked with in previous years.
This year I'll be performing in 2 shows myself. The first is my solo show 'Magic in a Jiffy' which you can read about here. The second is a show called, 'The Magician, the Mind Reader and the Nerd' which will be taking place on Wednesday's and Saturday's at 22:00 @ The Liquid Rooms on Victoria Street.
Here are my recommendations:
Chris Dugdale: Down to One
I've worked with Chris many times and he is a true performer. He's had total sell-out's in 2017 and 2018 in Edinburgh. His new show Down To One is a really interesting concept and I can't wait to see it !
(More details here)
Tom Crosbie: Nerd World Problems
Not a magic show, but I thought I should sneak it in anyway. Tom Crosbie is the Performing Nerd. I've seen his shows every year and they are brilliant! Come for the Rubik's Cubes, fun facts, and a lovely cardigan. A fun show that I know you'll love! (More details here)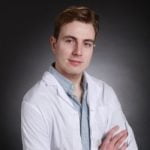 Tomas McCabe: The Mind Reading Experiments
After the staggering success of his 2018 debut Fringe show I Can Read Your Mind, master mind reader Tomas McCabe returns to recreate live on stage the secret experiments conducted long ago into real mind-reading abilities… with extraordinary results! (More details here)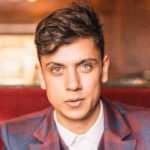 Ben Hart: The Nutshell

I worked with Ben last year on the Edinburgh Fringe Magic Gala Show. He is a fantastic performer and came 3rd on Britain's Got Talent this year. Most dates are starting to sell out, so grab a ticket soon! (More details here)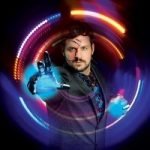 Kevin Quantum: Neon Future
Kevin is the magician-scientist hybrid, who was trained by Penn & Teller. He is an innovative magician he is constantly pushing the art form forward. This will be a great show that will challenge the way you think about science and magic. (More details here)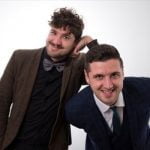 Two Magicians with Kane & Abel
Kane & Abel are identical twin brothers who I've known for about 5 years now. Their interactive double act magic show is a firm favourite for the whole family. Definitely worth checking out as they are on at 13:45. (More details here)
Charlie Caper – Sleight of Hand
Be amazed by the winner of Sweden's Got Talent! Charlie has performed in 52 countries in seven languages and brings an incredible sleight-of-hand magic show to this years Fringe. This is part of the PBH Free Fringe (More details here
As well as these great magic shows – remember to check out my show 'Magic in a Jiffy' which you can find out about and buy tickets here: https://tickets.edfringe.com/whats-on/elliot-bibby-magic-in-a-jiffy