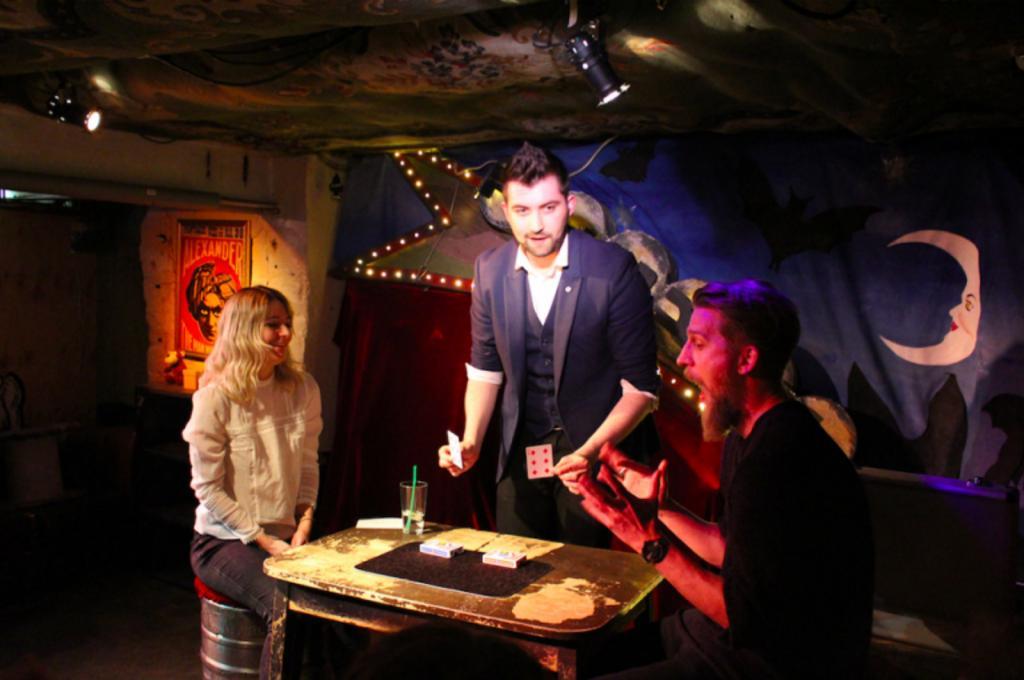 The Private Parlour
The Private Parlour is a fantastic addition to your party. An 'up close and personal' experience that will be a real talking point with your guests for years to come!
The show takes place in an allocated room, where a handful of guests (4-10 people at a time) are invited in by the host.
Behind the closed door, a 15-20 minute, intimate performance takes place. The magic performed gets each member of the group involved in a fun and engaging way. The performance can be themed to suit a specific event, group of guests, or party theme.
As the guests re-join the party, having had their own wonderful experience – they are asked not to tell anyone what happened behind the closed door, only how it made them feel! This has has proven to create an extra buzz to the party atmosphere.
To book the Private Parlour for your next party – get in contact here.