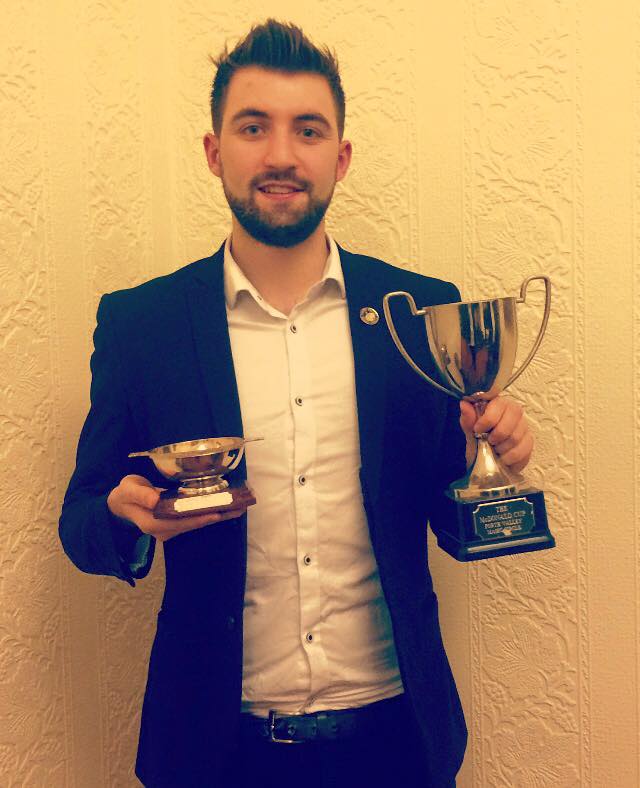 Award Winning Magician
On Monday evening I entered the Forth Valley Magic Circle Club
Competition and I won!
This is a yearly competition where competitors have to come up with a 1o minute routine which is technically challenging and also entertaining. It is judged by a panel of 4 people (2 magicians marking technical skill, and 2 lay people judging entertainment value).
I performed a brand new routine, with the theme of it being ice. I produced and manipulated cards, there was fire, and as a finalé a spectator's signed card was found inside a frozen block of ice!
I also won the 'Kennedy Smith Quaich' for the best sleight of hand on the night. I won both trophies last year, so it was nice to defend them successfully again this year!
Here's a quick extract of my act. I use the Ace of Clubs and the Ace Of Spades to help me find Ian's card. I then show you how magicians cheat sometimes, and leave you with an impossible ending…