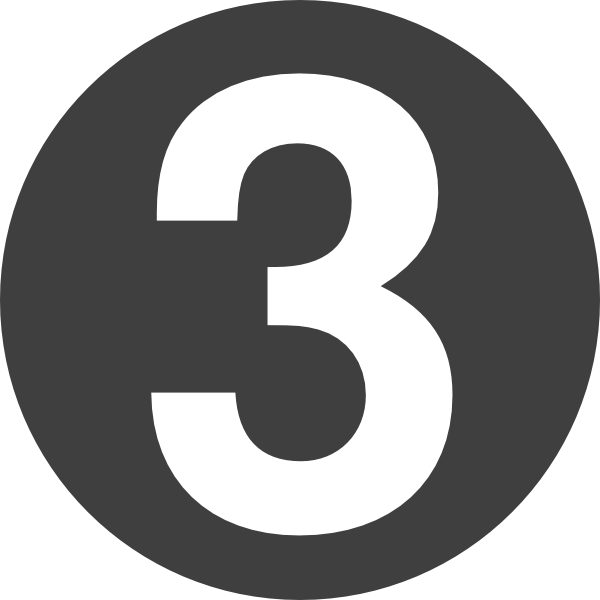 3 Magic Shows you should see this May…
Here are 3 magic shows that you should see this May. There are 2 shows that are part of the Edinburgh International Magic Festival, in Edinburgh and are performed by 2 of my good friends in magic. The 3rd show is the Forth Valley Magic Circle's annual show in Falkirk which is a great night out. I'd recommend seeing them all if you can, as they each offer something different.
Tricks At The Tryst
Forth Valley Magic Circle
Saturday 19th May
More info & tickets HERE
This is Forth Valley Magic Circle's Annual Show at the Falkirk Town Hall. I will be introducing award-winning acts that are suitable for the whole family.
"We welcome you to an evening of magic and wonder – showcasing some of the best magic in Central Scotland! With a variety of magic from stand-up to close-up, this is a fantastic family night out.
This annual cabaret style event is a great night out for anyone who loves magic and live entertainment! This year, we're back in the Studio at Falkirk Town Hall – getting you even closer to the magic!"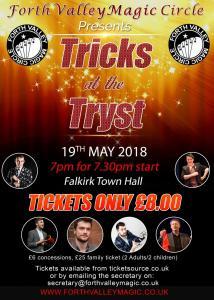 Billy Reid – Storyteller
Edinburgh International Magic Festival
Monday 14th May
More info HERE
Billy has been a good friend and colleague of mine for several years now. His sleight of hand skills are second to none. I love watching him perform and after chatting to him recently, know he has an incredible show planned. You don't want to miss it!
"Join Billy as he shares stories from his life in magic, vividly brought to life with dazzling sleight of hand magic. Take a seat and experience Billy's journey from impressionable young boy to a fully-fledged sleight-of-hand master as he shares with you his favourite stories, moments and tricks from a life in magic."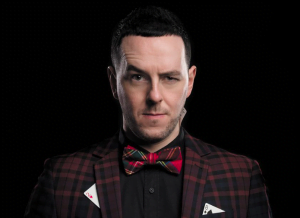 Chris Cook – Control
Edinburgh International Magic Festival
Sunday 13th May
More info HERE
I saw this show at the Edinburgh Fringe Festival last August and it was by far, one of the most polished and professional magic shows that I saw.
Here's a bit about the show: "Chris thought he was in control of his life. Then, on New Years Day, he crashed his car at 80mph. In that moment, it seemed like the space between life and death was decided by little more than luck.
This show challenges the audience to step outside their comfort zone and face their fears head on. This is more than just a magic show, it's an interactive experience."